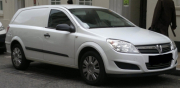 376

GU12, GB
ADVERTISEMENT
About Nathan V Parry
*Nearly Seventeen Years In Transport With Experience Of Furniture Deliveries As A Teenager, Sameday Express Deliveries As A Courier Both Self Employed And P.A.Y.E. All Over The UK Including A Four Year Stint Multi-Dropping In Central London.

*Safe, Reliable, Honest And Gets The Job Done ASAP.

*Vast Knowledge Of Hampshire, Surrey, Berkshire, London And Surrounding Areas.

*Operating In A Mint White Vauxhall Astra Van '07 Plate With £10,000 G.I.T. / Carriage Of Goods For Hire & Reward Insurance.

*The Rate On Which I Base My Price On Is Usually Between 70p - 75p Per Loaded Mile (Plus VAT).

*When A Job Gets Assigned, It Goes Straight To The Destination Unless Otherwise Agreed.

*All Invoices Will Be Sent Via Email Unless Hard Copy Is Required.
Service Types Available
Car
Estate Car
Motorbike
Small Van