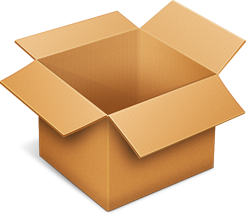 Courier Work
Browse 100's of courier jobs. Quote for new work from our regular vendors. Pickup backloads, regular runs and hotshots.
If you're new to the transport & logistics industry, here's your chance to form new relationships and get your first courier job.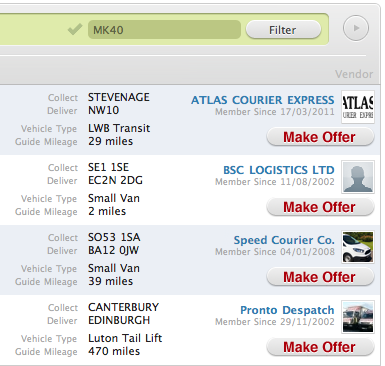 Browse Courier Work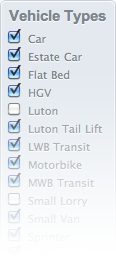 Find what you want.
We've got a state of the art real-time courier work listing system that helps you quickly find jobs that are suitable for you. By default we show you what's nearest your home, but if you're going elsewhere you can update that to look for return loads. Only got a small van? No problem, we have a detailed list of different vehicles so you can chose to leave out courier work that you're not able to cover.
Do a good job and build lasting business relationships.
Much of the work that goes through mtvan is exchanged privately between members who have built up a working relationship through the site. Build your reputation and people with work to cover will come back again next time.

Quote For New Work
With 100's of jobs needing quotes every week, you're sure to find plenty that you'd be happy to cover. When you've found something nearby that requires just your vehicle, all you have to do is leave a quote of your price and possible time for the vendor and they'll get back to you to confirm.