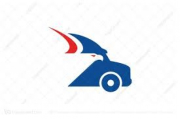 PRO

126

Northamptonshire, GB

www.1courier.uk
ADVERTISEMENT
About 1Courier LIMITED
Northampton-based 24/7 courier business. Van is mid-sized Peugeot Expert. We can carry up to 2 standard pallets. Please feel free to contact us for any further information.

Contact: [please sign in]
Mobile: [please sign in]
Email: [please sign in]
www.1courier.uk

In my spare time I'm a Special police Constable, so your deliveries are in safe hands!

Your Satisfaction Is Our No1 Priority!
Service Types Available
SWB Transit