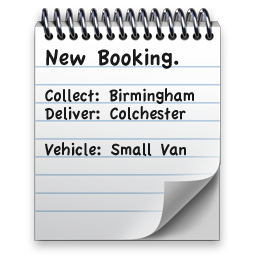 Post Work
Post your courier work on mtvan to quickly invite bids from other members. Get it covered at the best market rate.
Build new relationships with contractors who you can rely on over and over again.
Quick Booking Page
In a hurry? Just provide basic booking information.
If you're in a hurry, we just require the most basic booking information from you. Provide the pickup and delivery postcodes, select a suggested vehicle type and you're all done. We calculate the driving distance for you.
Providing more detailed information.
Optionally you can fill in detailed item information and instructions for the courier. You can also choose to complete customer information which can then be used to generate invoices automatically.
Once you've finished we send alerts to relevant members and list your booking on the courier work page.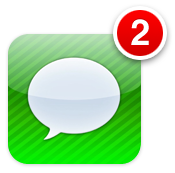 We alert 100's of members about your work...
We have a targeted alerts system that sends notifications to our members. It's not uncommon for us to send over 200 SMS alerts about a booking. We check loads of criteria to make sure the most suitable drivers know about what you need covering:
Home Distance from your collection and delivery addresses.
Members 'empty' near your collection and delivery addresses.
We look further afield for people who are specifically 'empty' at home.
We filter by vehicle type to only target those who are suitable.
Just make sure the open for bids setting is set to yes.